We specialize in exceeding customers expectations by providing the highest quality installation, service and repairs of air conditioners, furnaces, heat pumps and more.  Although we specialize in the industry leading Comfortmaker brand, we service nearly every type and brand. Our family of customers includes Columbia, Waterloo, Red Bud, O'Fallon, Fairview Heights and all points in between.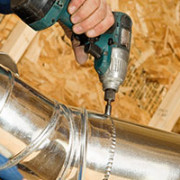 Let our experienced and professional team at Brinkmann Heating and Cooling guide you through what can be a daunting task: purchasing a new heating / cooling system. Our honest and respectful professionals will help you determine exactly what your comfort needs are and how best to meet them. Our installation process is prompt and effective, getting your system operational as soon as possible. Together, we will work to achieve the comfort and efficiencies that you deserve.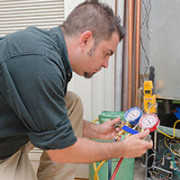 For all your heating and cooling service needs, you can count on the Brinkmann Heating and Cooling team.  We provide you with personal, quality service and will go the extra mile to exceed your expectations and ensure a pleasant experience. Our goal is to build relationships with our customers and be your local resource.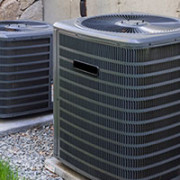 We recommend regular maintenance on all products that we sell. Regular maintenance helps prolong the life of your system in addition to keeping it running efficiently and effectively. We offer system tune-ups, cleanings and inspections conducted by our professionals – at your convenience. Your comfort and safety are of paramount importance to us.
How often should I change my filters?
To keep your system running at peak efficiency you should change or clean your systems filter at least once a month.
How often should I clean my A/C unit?
Depending on the location of the A/C unit outside of your home, you should clean it at least once a year.  (Note: while many units are easily cleaned by spraying with a hose, excessive water pressure can cause damage.  Consider having yours cleaned by the professionals at Brinkmann.)
Should I consider a service contract?
Service contracts start at only $250 per year and often pay for themselves with only use.  Plus, they save you 20% on parts in addition to extending the life of your unit.  Call today to find out more.  No high pressure sales tactics – just an honest conversation to let you know if a service contract may be right for you.
How often should I have a routine inspection?
It is best to have your system routinely inspected every two years.  If it has been that long or longer, call us today and let us schedule your appointment.